After the implementation of GB1589-2016 and the per-axle charging policy, 4×2 tractors have become the focus of express delivery companies with lower operating costs. In terms of power configuration, 460 horsepower models tend to be more popular.
● Express conventional power chain configuration to ensure attendance and increase timeliness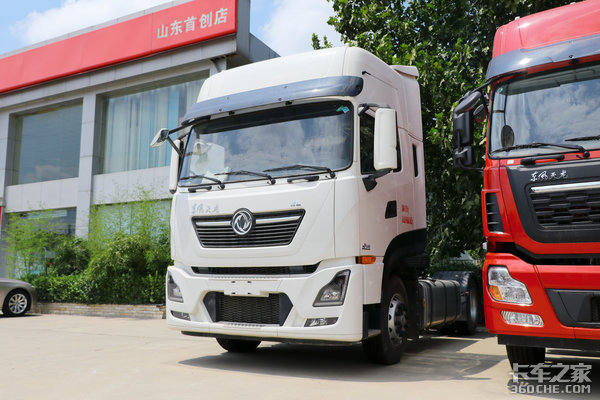 In this issue of Auto Market Quick Watch, we are going to introduce to the card friends it is a long-axis 4×2 tractor for express delivery and logistics-Dongfeng Tianlong KL. It is equipped with a 465 horsepower engine of Dongfeng Renault dCi465-51 model with a peak torque of 2,200 Nm. The transmission is matched with Dongfeng DT14 series manual gearbox + 2.69 small speed ratio rear axle.
In terms of power configuration, a direct gear +2.69 rear axle transmission combination like this Tianlong KL will have certain fuel economy advantages in high-speed logistics scenarios, coupled with a relatively rational selection of horsepower, The operating costs of logistics companies are still relatively favorable.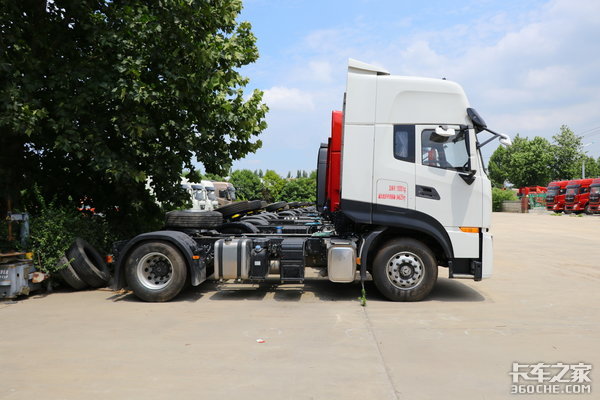 In the chassis part, this Tianlong KL has a wheelbase of 3800mm, the mainstream wheelbase of express express vehicles, and is equipped with a double fuel tank with a visual volume of 700+200L. The auxiliary fuel tank can also be filled with low-grade fuel for use in cold areas. The suspension adopts the design of the front 2 leaf springs + rear airbag bridge, which is more advantageous in the transportation of some vulnerable items and drop-and-hang transportation.
● Comfortable interior configuration, familiar Tianlong flavor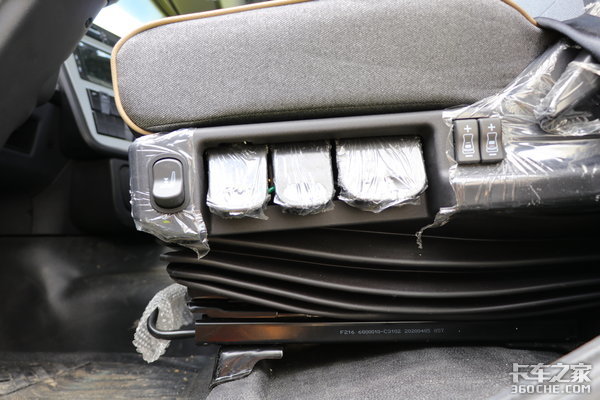 In the interior, the car is equipped with airbag seats that support multi-directional adjustment as standard. For drivers who drive on the road at high speed all year round, this combination of airbag suspension cab + airbag damping seat should be just needed.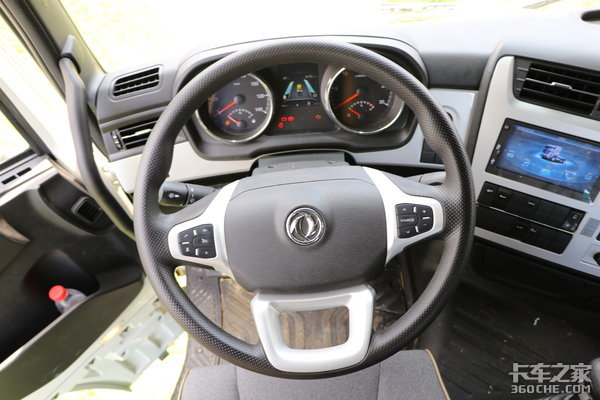 The design and combination of the center console and instrument driving continues the usual style of the Tianlong family. The perforated steering wheel is equipped with a multi-function control module to support cruise control. In addition, functions such as rearview mirror heating, central control large screen, automatic air conditioning, lane departure warning and anti-collision warning are all available, which meets the basic requirements of current users for high-configuration and high-comfort express vehicles.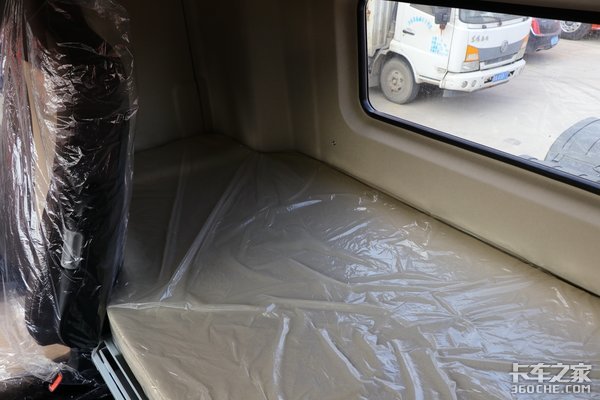 In the rest area, the performance of the sleeper width of this Tianlong KL is still quite satisfactory. In time, the fatter card friends can sleep on it quite calmly and will not appear very cramped.
In fact, in addition to this Tianlong KL465, Dongfeng also has a long-axle express vehicle with the same power chain configuration and Longqing engine. The appearance of Renault engine models will undoubtedly further enrich the product camp of Dongfeng commercial vehicle express model market, and for users That said, there is one more choice.
https://europeantruckparts.net/wp-content/uploads/2020/09/1.png
800
1200
europeantruckparts
https://www.europeantruckparts.net/wp-content/uploads/2020/02/logo.png
europeantruckparts
2020-09-23 01:37:02
2020-09-23 01:42:34
A quick look at the auto market: Renault's 465-horsepower courier Tianlong KL