2020, when the Dutch DAF is testing the new generation truck models on the road in Europe, in response to the uniqueness of the South America market, a more adaptable localized XF series model was launched. Even though no have so much difference with European style model in appearance, the detail can better reflect the unique taste of the model in this region.
* Super Space Cab Well-deserved: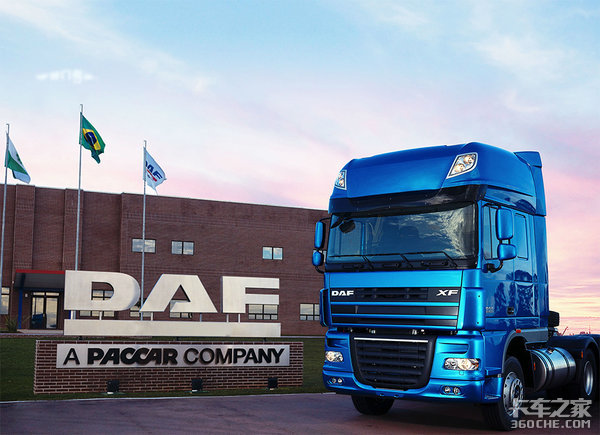 2013, DAF launched XF series modelto competed with VOLVO FH, MAN TGX in South America market. All they use Super Space Cab is benefit of improve the development the logistic transport market in this region.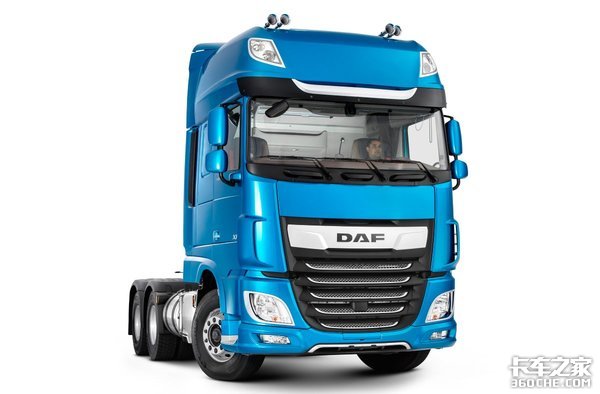 Compare with the XF model already launched in 2013,  new model of the greatest feature of supply this market  is adopted more active U type middle net,  the DAF logo with sliver background is set against the five-stage waterfall grill. It is more closer modern fashion style.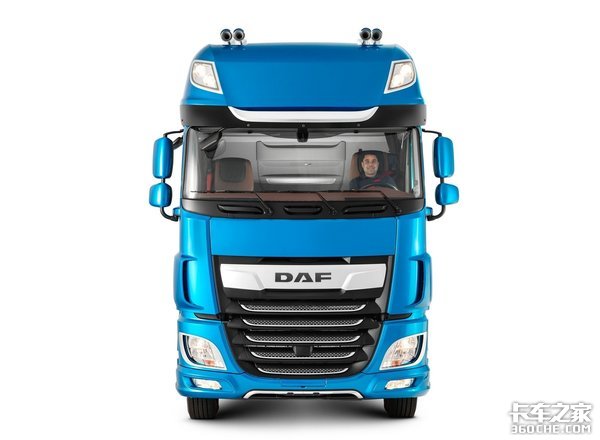 The reflect mirrors in both sides of windshield use best dual mirror.  Outer curved line improve overall beauty. Unique dual diamond spotlights above the roof, compare with whole new SCANIA's small size equipment, it is more sharp.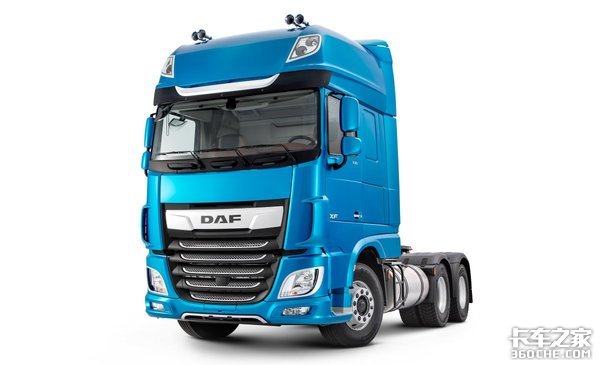 The two sides's headlamp still using leaves style which is excellent aesthetics. But adopted simple Halogen light source for outstanding the cost-effective。 Sub-bumper both sides use independent integrated strip fog lamp, especially in  the South America rainy environment, it can improve more safer view for driver.
Even outstanding the cost-effective, this model also standard ACC automotive cruise and active braking system, cut back the safe problem when driver tired.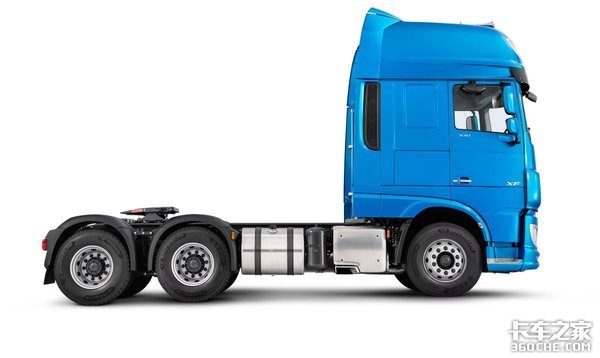 DAF Space Cab always takes the lead in Euro brand truck since born in 1992. Especially the upgraded version of Super optimized for later use, by detail streamline design to improve the fuel economy during driving.
In response of the transportation needs of South America market, the Super Space Cab ultra-high   roof and mid-high roof dual-view cab configurations have been introduced. At the same time, the spoiler cover is also an optional configurations for different cargo boxes.
Under the premise of sharing driving comfort and power chain, the new XF models produced by DAF in South America adopt the overall chassis components that are more suitable for the rigid needs of this field, because the development of "grounding gas" is an important factor in obtaining market foundation .
https://europeantruckparts.net/wp-content/uploads/2020/12/达夫.png
435
600
europeantruckparts
https://www.europeantruckparts.net/wp-content/uploads/2020/02/logo.png
europeantruckparts
2020-12-30 09:50:48
2020-12-30 09:50:48
DAF XF heavy truck, the special models use in South- America market. There is so many changes!